ZEGAREK DAMSKI MICHAEL KORS MK5896 - PARKER (zx701b)
Michael Kors to marka fashion, której poczatki sięgają 1981r, znana nie tylko przez koneserów luksusowej mody. Zegarki tego producenta są jednymi z najpopularniejszych wśród damskich czasomierzy.
Wiele zegarków charakteryzuje się unikalnym stylem który spełni oczekiwania nawet najbardziej wymagającej kobiety - dominują stonowany kolor złota, kryształy oraz ciężkie i zdobione bransolety.
CHRONOGRAF
Chronograf w czasomierzu to po prostu analogowy, zegarkowy stoper. Po naciśnięciu jednego lub dwóch przycisków uruchamiających, zegarek z chronografem zaczyna odmierzać czas w postaci sekund, ich części dziesiętnych bądź setnych czy też dłuższych jednostek czasu takich jak godziny. Chronograf podnosi wizualną atrakcyjność zegarka.
BRANSOLETA ZE STALI SZLACHETNEJ
Bransolety zegarków ze stali szlachetnej, zwanej także chirurgiczną, są jednymi z najbardziej wytrzymałych oraz eleganckich dodatków. Stal szlachetna jest stopem żelaza, chromu i niklu wraz z innymi pierwiastkami w niewielkim procencie. Bransoleta wykonana ze stali szlachetnej jest nierdzewna, nie śniedzieje, lśni mimo upływu czasu. Jest wysoce odporna na uszkodzenia mechanicznie, które nie łamią bransolety, ani jej nie odkształcają. Oznaczana jest symbolem 316L. Mimo tego, iż zawiera nikiel, ma właściwości antyalergiczne.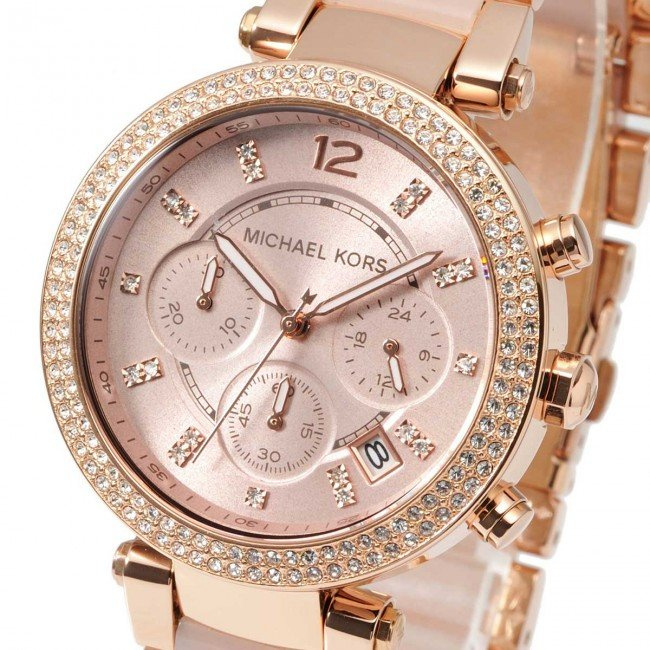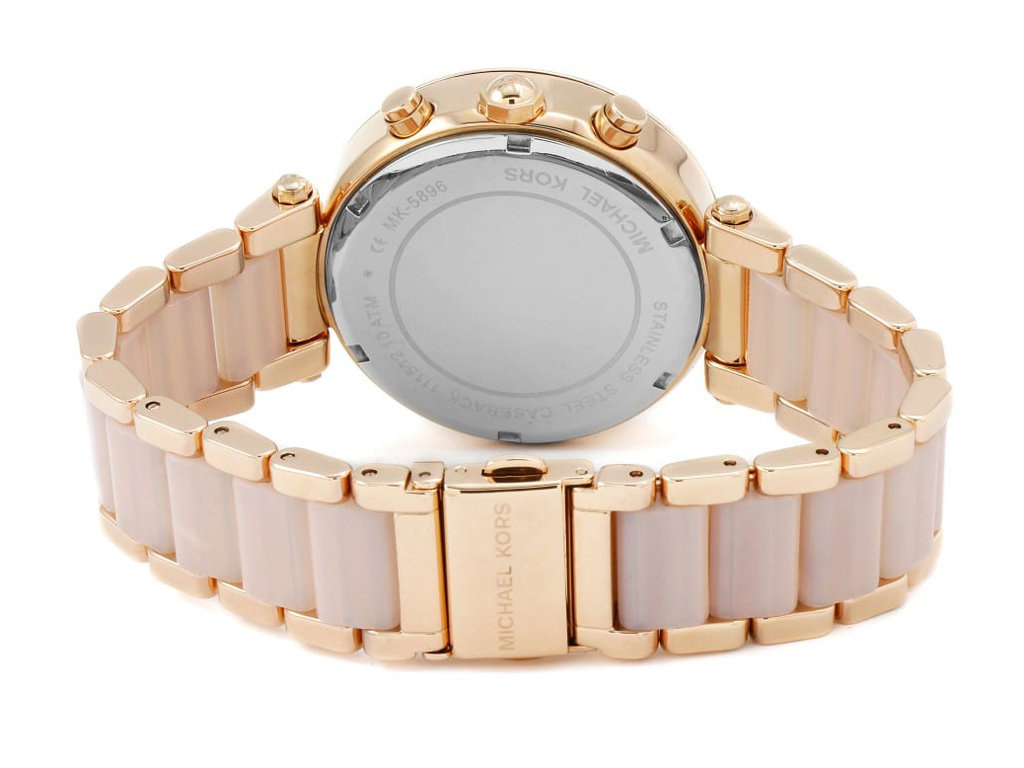 WYMIARY:
koperta: 39 x 48 x 11mm
średnica tarczy: 32mm
szerokość bransolety: 20/18mm
maksymalny obwód wewnętrzny: ok. 17,5 cm
KOLORYSTYKA:
tarcza: rosegold
indeks: rosegold
bransoleta: rosegold / różowa
koperta: rosegold
FUNKCJE
Wodoszczelność klasy WR100
Datownik - dzień miesiąca
Chronograf
Wskazanie 24-godzinne
W komplecie eleganckie markowe pudełko prezentowe - idealne na prezent
Pink
Rosegold
Rosegold
Długość towaru w centymetrach
Szerokość towaru w centymetrach
Wysokość towaru w centymetrach